Soviet PE-2 Bomber
The Petlyakov Pe-2 was a Soviet dive bomber aircraft used during World War II. It was regarded as one of the best ground attack aircraft of the war and it was extremely successful in the
roles of heavy fighter, reconnaissance and night fighter. It was one of the most important aircraft of World War II, being in many respects similar to the British de Havilland Mosquito, though the Pe-2 was manufactured in greater numbers: 11,400.
MARKETPLACE
This site contains affiliate links to products. We may receive a commission for purchases made through these links.
HOBBYBOSS Aircraft Model 1/72 Soviet PE-2 Bomber Scale Hobby 80296 B0296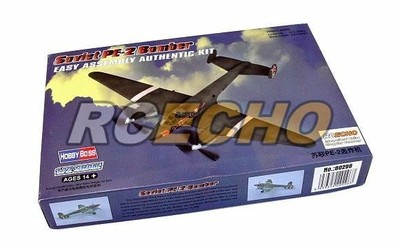 See on Ebay »
Shipping to: Worldwide
From: HK-Hong Kong
Store: Compassho Store
Hobby Boss 80296 1/72 Soviet PE-2 Bomber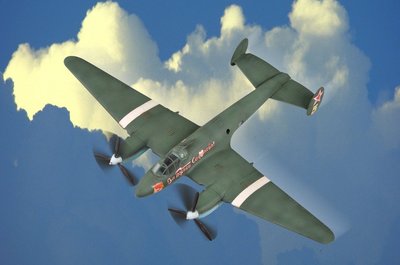 See on Ebay »
Shipping to: Worldwide
From: HK-Hong Kong
Store: luohobbyshop
HOBBYBOSS Aircraft Model 1/72 Soviet PE-2 Bomber Scale Hobby 80296 B0296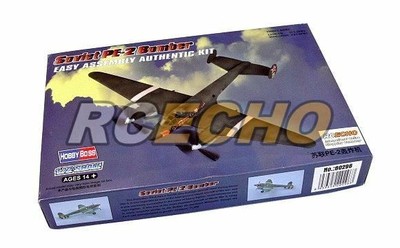 See on Ebay »
Shipping to: Worldwide
From: HK-Hong Kong
Store: rcecho uk store
SOVIET PE-2 BOMBER 1/72 HOBBY BOSS 80296
15.99 +8.90USD
Shipped by Plastic Models Store, from $8.90, free over $150 orders
In Stock