Bf109 G-6 (early)
The Bf109G-6 was jury-rigged into a number of roles for which it was unsuited and its performance suffered further. When combined with less capable pilots, this resulted in devastating to the Bf109G-6 units. who were hunted by packs of P-51 Mustangs and P-47 Thunderbolts during 1944. The most widely produced versions of the G-6 were the R-3 fighter. the R-6 fighter.
MARKETPLACE
You are currently browsing offers for
United States. Choose your country from location/language menu to get proper results for you. If your country is not in the list try default EN-U.S. or try the closest location if any.
This site contains affiliate links to products. We may receive a commission for purchases made through these links.
HBB80225 - Hobbyboss 1:72 - Bf109G (Early )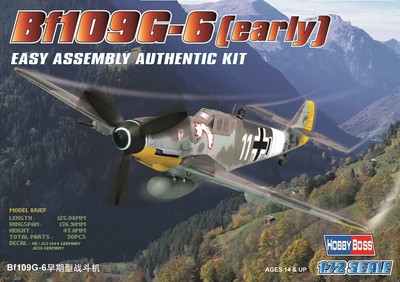 See on Ebay »
Shipping to: Worldwide
From: GB-United Kingdom
Store: CreativeModelsLtd
1/72 Scale HOBBYBOSS Models GERMAN BF109G-6 EARLY KIT #80225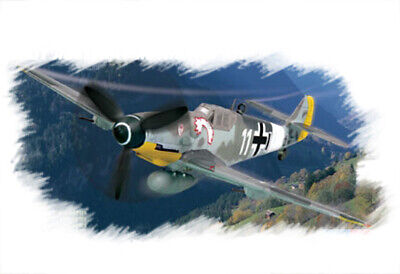 See on Ebay »
Shipping to: Worldwide
From: US-Prescott,AZ,USA
Store: Prescott Hobbies
HobbyBoss Bf109G-6 1:72 Model Plane Kit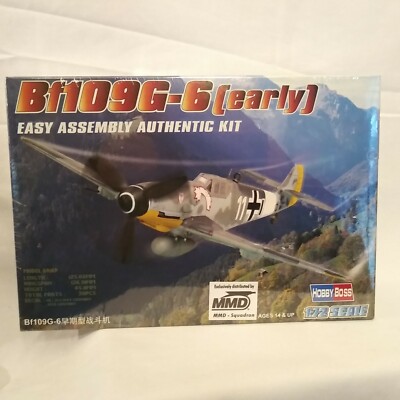 See on Ebay »
Shipping to: Worldwide
From: US-Portland,OR,USA
Store: Jan's Resale Finds
*Information on price and shipping may have changed since our last update as well as other conditions can apply.
Check on partner site before buy.
Amazon and the Amazon logo are trademarks of Amazon.com, Inc. or its affiliates.