Churchill Mk.I/II & Daimler Mk.II "Dieppe Raid"
2 kits, limited edition.
Waves pull the oil back out over the surface of the Atlantic. Steam hisses from red hot fenders. Black smokes curls from burning wrecks, driving the gulls back from the quiet port of Dieppe. From tideline to uncrossable sea wall, crumpled forms lay where they fell. 100, 200, 1,000… who can say? Like maple leaves in autumn, the Canadians are strewn across the shingle beach. Grey uniforms lead the shackled, shattered khaki-clad remnant towards the rear. Kit features a Churchill and Daimler armored car specially modified and with decals for the Dieppe Raid.
MARKETPLACE
This site contains affiliate links to products. We may receive a commission for purchases made through these links.
Hasegawa 30043 Churchill Mk.I/II & Daimler Mk.II Dieppe Raid 1/72 Scale Kit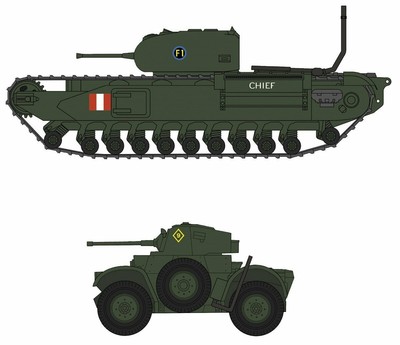 See on Ebay »
Shipping to: Worldwide
From: JP-Japan
Store: Tokyo-Hobby
Hasegawa 30043 1:72 Churchill Mk.I/II & Daimler Mk.II Tank Plastic Model Kit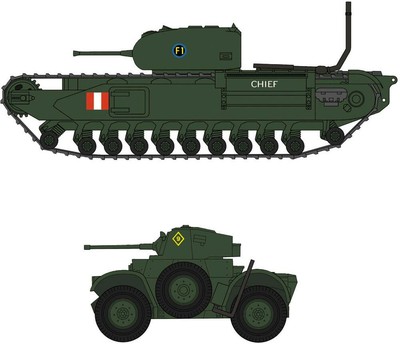 See on Ebay »
Shipping to: Worldwide
From: US-Buford,GA,USA
Store: Trainz
Hasegawa HA30043 1:72 Churchill Mk.1-II and Daimler Mk.II Dieppe Raid Combo Kit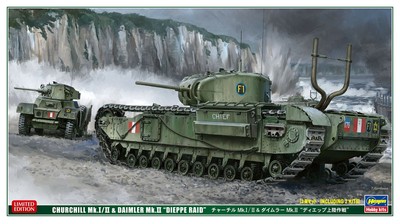 See on Ebay »
Shipping to: Worldwide
From: GB-United Kingdom
Store: BigaMartUK