RIM-161 Standard Missile 3 (SM-3)
Early in the XXI century, Japan faced a new threat coming from a neighboring military regime. North Korea under Kim Dzong Un started developing continental ballistic missiles that could reach Home Islands carrying a live warhead. In order to protect from that threat, Japanese Maritime Self-Defence Force issued a specification for a system capable of intercepting short and medium range ballistic missiles. Answering this need, Mitsubishi Heavy Industries paired up with Raytheon to deliver Standard Missile 3 Block IIa.
MARKETPLACE
This site contains affiliate links to products. We may receive a commission for purchases made through these links.
Fine Molds FP28 Anti-Aallistic Missile SM-3 1/72 scale kit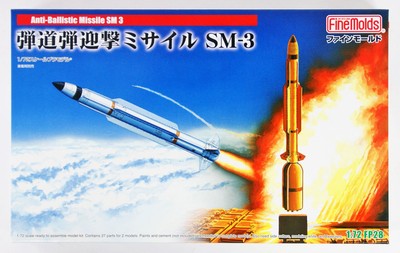 See on Ebay »
Shipping to: Worldwide
From: JP-Japan
Store: Tokyo-Hobby
Fine Molds FP28 Anti-Aallistic Missile SM-3 2 style 1/72 Plastic model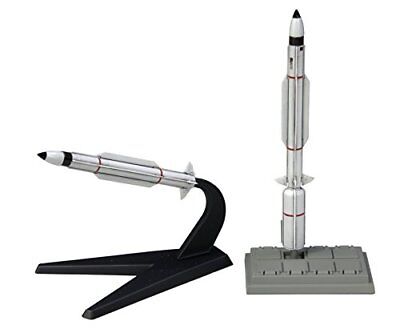 See on Ebay »
Shipping to: Worldwide
From: JP-Japan
Store: 077ballbreaker
Fine Molds 1/72 ballistic interceptor missiles SM-3 plastic model FP28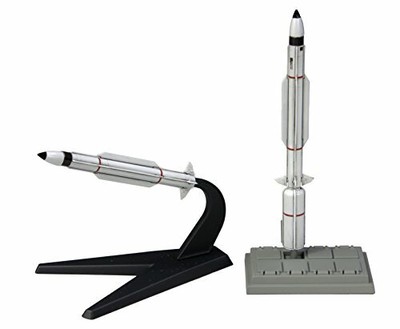 See on Ebay »
Shipping to: Worldwide
From: JP-Japan
Store: delivery from japan