This site contains affiliate links to products. We may receive a commission for purchases made through these links.
PanzerKampfwagen TKS(p) with 47mm gun

German used intensively a lot of war material captured during the first phase of the war in countries such France, Poland or the Czech material. The small polish tankette TK was not an exception. RPM already showed us one in German service but now comes with an interesting variation, mounting a 47 AT gun in an open superstructure.
Note than this variant was an experimental ones and only 4 vehicles were built and none survived the war, even is hard to imagine how any of them survived the German invasion to see service with them, but any way is a very nice model.
You can find some interesting information here
RPM - 72505 - PanzerKampfwagen TK-D(p) with 47mm gun for sale in Ebay:
3 results, showing 3.
*Note that box can be different depend on the year of production, some times wrong products appear in the results, be aware.
IMPORTANT: Note that all the responsibility about the items are of the seller, we provide results from Ebay sellers, but we don't directly sold anything. Ebay and Paypal protect you against fraudulent sellers. We try to make our provided results as much accurate as we can, but second hand sets, incomplete sets, or different sets can be listed here, so check the product in Ebay prior to purchase, ask the seller if you have any doubt, and don't buy if you haven't 100% confidence.
TK-D Dzialo Samobiezne 47mm Polish SPG (1/72 model kit, RPM 72505) Parts Sealed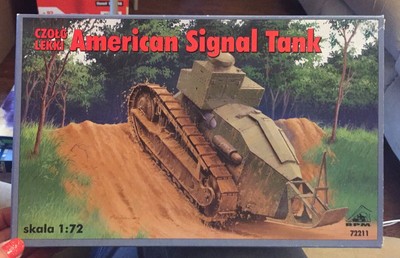 See on Ebay »
Shipping to: Worldwide
From: US-Sherman,TX,USA
Store: Hobby and Toy Haven

Time Left: 14 days 12 h 3 m 10 s
TK-D Dzialo Samobiezne 47mm Polish SPG (1/72 model kit, RPM 72505)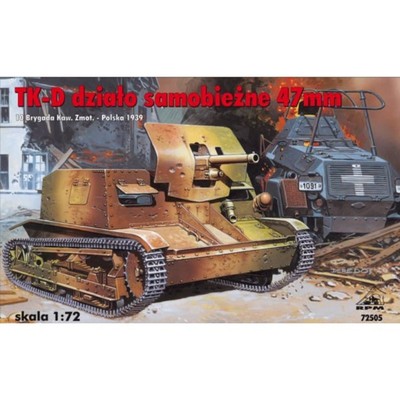 See on Ebay »
Shipping to: Worldwide
From: US-Poughkeepsie,NY,USA
Store: Decal Supply Corps

Time Left: 13 days 12 h 5 m 24 s
TK-D 47mm - RPM 72505 - 1/72 plastic model kits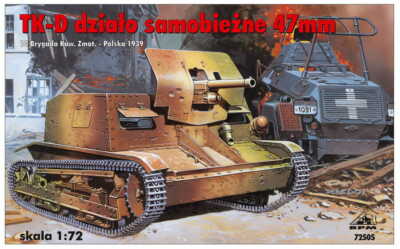 See on Ebay »
Shipping to: Worldwide
From: PL-Poland
Store: MODEL KITS from POLAND

Time Left: 24 days 16 h 3 m 42 s