XM-706 E1 commando armored car
XM-706 E1 (V-100) was built by Cadillac Gage from 1964 and used widely in Vietnam for recon, convoy escort and base perimeter defence. It was initially deployed in the U.S. Army and U.S. Air Force as well as ARVN and Thai forces and later used by many other Military and Police organizations around the world. The M706 was powered by a 215 hp, V8 gasoline engine with amphibious capability, 4 wheel drive and a high ground clearance. XM706 was fitted with the T-50 turret that could be fitted with 2x M37 .30 calibre machine guns, 2x M73 7.62x51mm machine guns and also FN MAGs and M60s.
MARKETPLACE
This site contains affiliate links to products. We may receive a commission for purchases made through these links.
ACE 72431 - V-100 (XM-706 E1) Commando Armored Car 1/72 scale model kit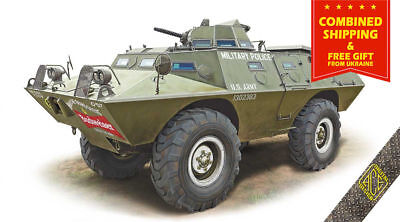 See on Ebay »
Shipping to: Worldwide
From: UA-Ukraine
Store: Hobby Jar Super Store
ACE Commando Armored Car XM-706 E1 (V100) in 1/72 431 ST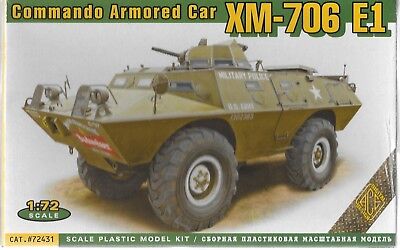 See on Ebay »
Shipping to: Worldwide
From: US-Alhambra,CA,USA
Store: warbirdhobbies
ACE 72431 V-100 (XM-706 E1) Commando Car 1/72 scale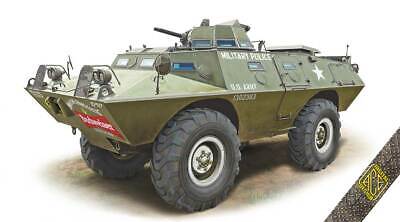 See on Ebay »
Shipping to: Worldwide
From: UA-Ukraine
Store: vladbush63
ACE 72431 - COMMANDO ARMORED CAR V-100 XM-706 E1 RECONNAISSANCE PATROL VEHICLE
13.99 +8.90USD
Shipped by Plastic Models Store, from $8.90, free over $150 orders
In Stock