This site contains affiliate links to products. We may receive a commission for purchases made through these links.
Millennium Falcon
This Corellian tranporter is reputed to be one of the fastest and best-equipped ships in the galaxy. The Millennium Falcon may look old and broken down, but continual modifications have made it into something special. The crew has for years consisted of the reckless pilot and smuggler become hero of the rebel alliance, Han Solo, and his co-pilot and technician, the trusty Wookiee Chewbacca. A long time ago Solo won the ship from Lando Calrissian in a game of sabacc. The Corellian transport type YT-1300 played an important role in the destruction of both battle stars and is probably the most famous ship in the galaxy. Inside the ship there is a hyperdrive that gives it almost double the speed of any imperial star cruiser. The heavily armoured Falcon has an illegal bank of sensors that can track distant imperial ships before they are aware of its presence. The ship goes into battle with the most up-to-date imperial deflector system, two quad laser cannon and two disruptors.
– A challenging construction kit with more than 900 parts very precise parts
– Including scale model figures
– Separate upper and lower ships hull parts
– Landing gear can be assembled in the extended or retracted position
– Display Stander included
– Extensive assembly instructions
– Separate insert with pictures of the colour scheme
– Extensive decal set
Revell - 85-5093 - Millennium Falcon (Master Series) for sale in Ebay:
3 results, showing 3.
*Note that box can be different depend on the year of production, some times wrong products appear in the results, be aware.
IMPORTANT: Note that all the responsibility about the items are of the seller, we provide results from Ebay sellers, but we don't directly sold anything. Ebay and Paypal protect you against fraudulent sellers. We try to make our provided results as much accurate as we can, but second hand sets, incomplete sets, or different sets can be listed here, so check the product in Ebay prior to purchase, ask the seller if you have any doubt, and don't buy if you haven't 100% confidence.
2015 revell Force Awakens Star Wars MILLENNIUM FALCON large 1/72 Skill level 5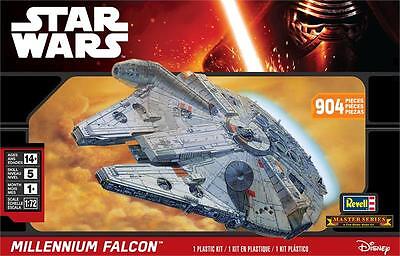 See on Ebay »
Shipping to: Worldwide
From: US-Cresco,PA,USA
Store: clay's&sue's hobbyoutlet

Time Left: 16 days 23 h 11 m 30 s
Revell 85-5093 1:72 Star Wars™ Millennium Falcon™ Plastic Model Kit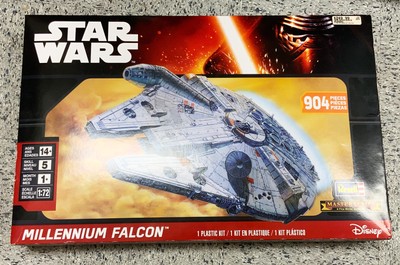 See on Ebay »
Shipping to: Worldwide
From: US-Vancouver,WA,USA
Store: hturules

Time Left: 14 days 50 m 21 s
REVELL MASTER SERIES STAR WARS 1/72 MILLENNIUM FALCON FIGHTER KIT # 85-5093 F/S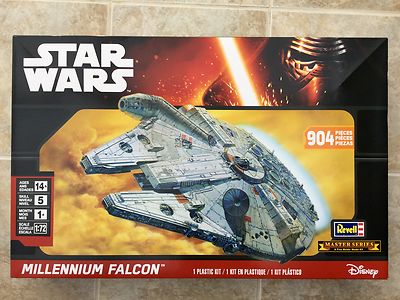 See on Ebay »
Shipping to: Worldwide
From: CA-Canada
Store: CJSHOBBYBOX

Time Left: 10 days 19 h 59 m 34 s