Multi-turreted Tank Akuyaku #1 Short Gun Barrel ver.
This kit recreates the short barrel prototype version of the Akuyaku 1 found in the "Hayao Miyazaki Daydream Note" illustration collection! The gun turret of the short barrel features new molding, as does the figure of the Akuyaku Colonel, which can be built in one of two poses. The kit will be about 200mm long when completed
*Be aware because the long barreled version kit also appear mixed in the results. Also different packages can contains or not the 3 extra pigs crew. So ask seller in case of doubt. Is hard for us translate from Japanese and have a clear description of each package.
Asuka Model - G1SP - Multi-turreted Tank Akuyaku #1 Short Gun Barrel ver. for sale in Ebay:
3 results, showing 3.
*Note that box can be different depend on the year of production, some times wrong products appear in the results, be aware.
IMPORTANT: Note that all the responsibility about the items are of the seller, we provide results from Ebay sellers, but we don't directly sold anything. Ebay and Paypal protect you against fraudulent sellers. We try to make our provided results as much accurate as we can, but second hand sets, incomplete sets, or different sets can be listed here, so check the product in Ebay prior to purchase, ask the seller if you have any doubt, and don't buy if you haven't 100% confidence.
Hayao Miyazaki Daydream Data Notes AKUYAKU #1 FIGURE SET 1/72 TASCA MODEL KIT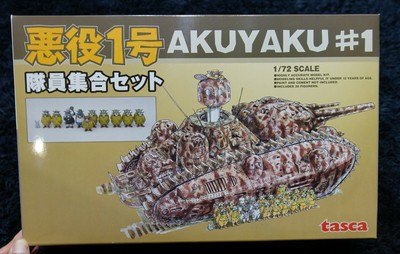 Payment: PayPal
Shipping to: Worldwide
From: JP-Japan
Store: goboystore
Time Left: 1 day 20 h 14 m 16 s
Asuka model Akuyaku No.1 W/Crew -Package Renewal- Plastic model TG-2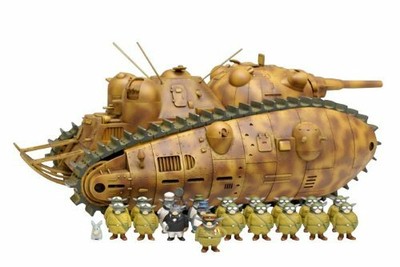 Payment: PayPal
Shipping to: Worldwide
From: JP-Japan
Store: omotenashi_quality
Time Left: 8 days 5 h 38 m 51 s
ASUKA MODEL Akuyaku No.1 W/Crew Plastic Model Kit Hayao Miyazaki Japan New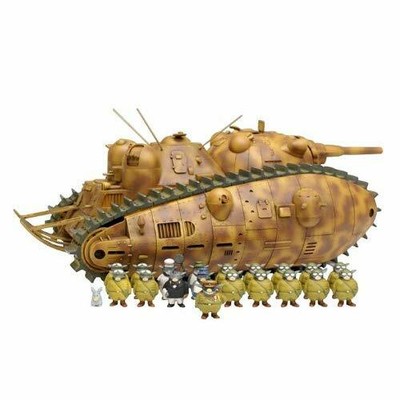 Payment: PayPal
Shipping to: Worldwide
From: JP-Japan
Store: K.Z.M Store
Time Left: 6 days 12 h 23 m 3 s